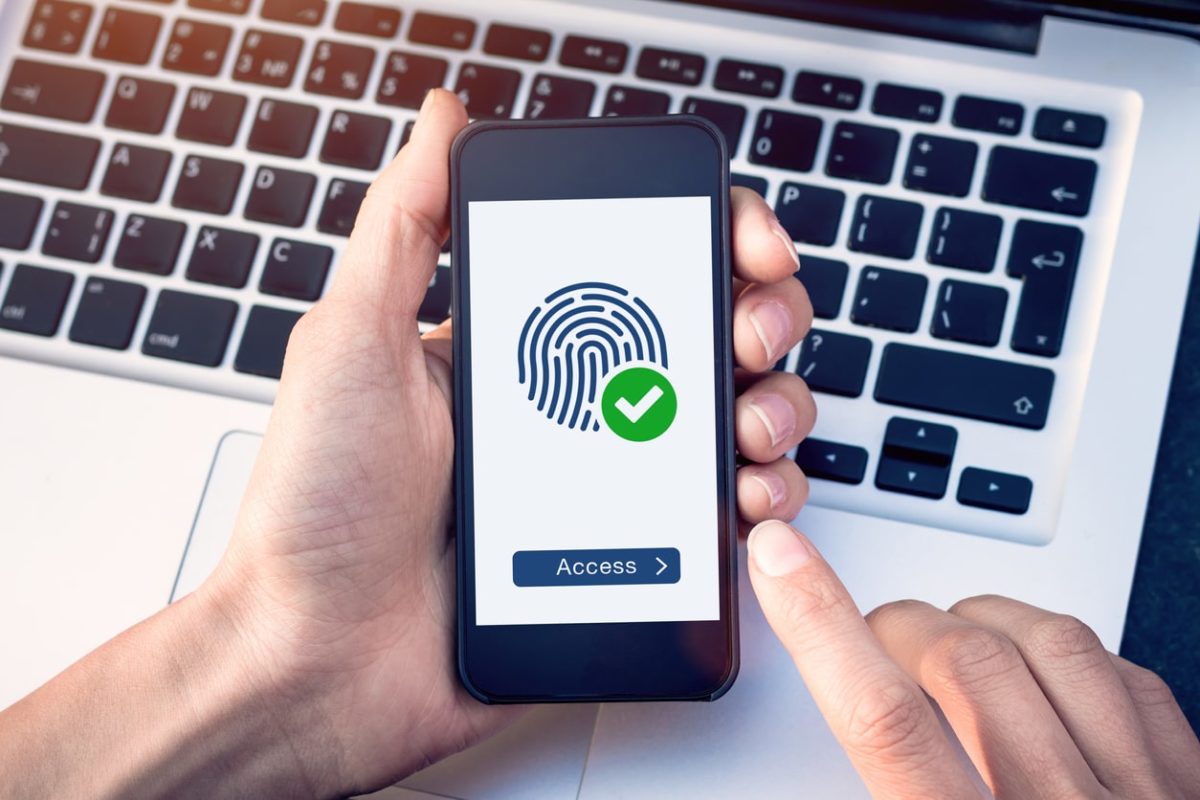 The impact of cyberattacks can be felt throughout practically any industry and as they grow more sophisticated in their approach and wide-ranging in their reach, banks and other financial institutions are looking to protect their customer data at all costs. The adoption of biometrics shows a growing trend in the banking industry and a long-term shift in the financial market on how customers can protect and access their information.
In a report from Global Market Insights, the use of technology within financial services will continue to grow through 2024, pumping $775 billion in tech infrastructure. Instead of using passwords, or only using passwords as the sole line of defense for customers, banks will utilize more physical and behavioral biometrics to combat cyberattacks and protect data as much as possible.
All this has shined a light on how much information we give out and how we intend on protecting it. For banks, this brings the conversation of cyber liability insurance to light and how they can operate safely among more advanced and aggressive cyberattacks. And while cyber liability insurance should be in place at all banks, ensuring the safety of their resources following an attack, they should be aware of which new technologies should be used in order to enhance data security.
Fingerprint Recognition
Our fingerprint is the most unique part of our identity and everything from phones to computer logins is using fingerprint recognition to allow access. Enabling mobile application sign-in with fingerprint scanning is becoming the most common and widely used biometric in the industry.
The technology became well-known after Apple rolled it out on its iPhones before Bank of America began using it in 2015. Now, more than half of BofA's customers use the mobile authentication tool, showing a successful adoption rate.
Eye Scanning Technology
It may seem like something out of a Sci-Fi movie or a spy novel, but eye scanning and facial ID have fully arrived and are becoming more common in the banking industry. While fingerprint technology will see the most growth, according to data from Global Market Insights noted above, other authentication tech, such as these, will see strong growth as well.
Banks are already using app sign-on with eye recognition, much like how Apple iPhone users can open their phone by looking at it. Wells Fargo, for instance, offers corporate clients an eye-scan option and is thinking about expanding the tech to all customers.
Voice Recognition
Voice recognition is another way banks are keeping customers' data secure. These biometrics reads the voice of the customer to match the resonance of the voice in the bank's database. This is similar to how Google and Amazon Alexa recognize the voice of someone as speaking into their phone and asking for directions or for a specific song to be played.
Voice biometrics can measure 80 different characteristics of someone's voice. Fraud departments at financial institutions use these biometrics to measure the emotional features of those characteristics for real-time analysis. Furthermore, these departments aren't only keeping customer voices in their databases but they're keeping the voices of criminals and fraudsters as well.
About Financial Guaranty Insurance Brokers
Since 1983, Financial Guaranty Insurance Brokers has distinguished itself as a provider of Professional Liability, Cyber Liability, and Crime insurance products for entities of all types. To receive timely, personalized service from a knowledgeable and experienced staff, call us today at (626) 793-3330 to speak with one of our professionals.